How do you get customers to come into your store to shop this holiday rather than having them click online? You make it fun for them, (and you), you let them know, and you celebrate the holidays for the entire season.
Change your display windows each month along with your primary instore displays. There can be much overlap from the general fall theme to Halloween to Thanksgiving. This can be a big money saver as t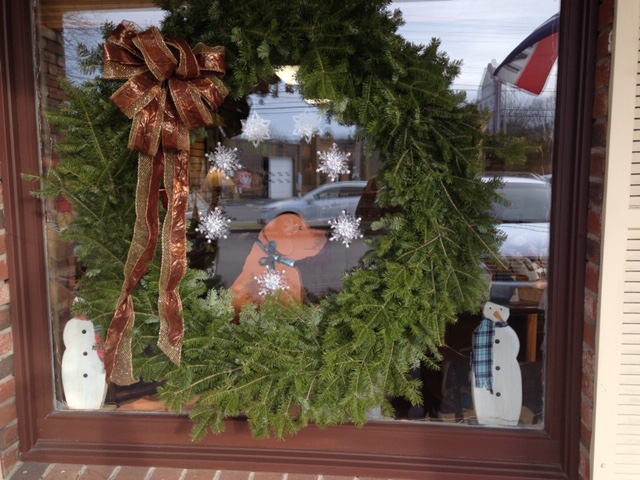 he fall decorations are the same color pallet. Take away the scary portions and replace with some pilgrims or turkeys and you are all set! Think winter wonderland rather than Christmas for December as you can use the theme throughout January, and everyone celebrates snow and winter.
What can you offer to your customers at no charge during the holidays? Complementary coffee or hot chocolate while they shop? Free wrapping is always appreciated. Make sure you have some fun and upbeat music playing. Have your staff wear a seasonal scarf or pin, hopefully that you also sell, so your customers get into the spirit as soon as they enter. Create a fun and celebratory environment that they can't experience if they are shopping online.
Regardless of what promotions you are going to offer, if any at all, you must let your customers know your store is having a fun and celebratory fall and winter season and they should come participate. The least expensive way to do this is with social media. Use it. Not only is it cheap, or free, but you don't need a big long-term plan to make it work. Post pictures of your new decorations or a customer enjoying a complementary cookie, or a wrapped present bringing a smile to your customer's face. Ask your friends and followers to share it. It only takes a bit of time and who doesn't want to come experience all that fun?
Partner with local stores. It can be as simple as leaving a post card with your store info on it near their register and you leave a post card with their store info on it near your register. Again, something that can be done almost at the last minute, is inexpensive and can be very effective.
Send press releases to the local press. Local press is always looking for local news. This can be online and/or in print. You can google how to write a good press release, and again, except for the time it takes to write it and email it, it is free and may expose your store to folks who have never visited you before.
Send an email invitation to local groups of all kinds, inviting them to the store to do some of their shopping. Include your holiday hours in it and ask them to invite their friends.
Lastly ask each customer who leaves your store after having a wonderful holiday experience to tell their friends.
Hopefully these ideas will spark some more that will work in your own location. Embrace the holiday season in your store and here's hoping Santa brings you lots of customers!