It appears that the new virtual trade shows are not going to be going away completely. I think we can agree that they do not do the same job, give the same satisfaction, or allow us to go home with the same results. But they have been better than no trade shows at all. There are more virtual shows scheduled for this year, and it seems likely that as we move forward we may see a combination of in person and virtual aspects of trade shows. So as a buyer, what can you do make the most of your virtual trade show experience?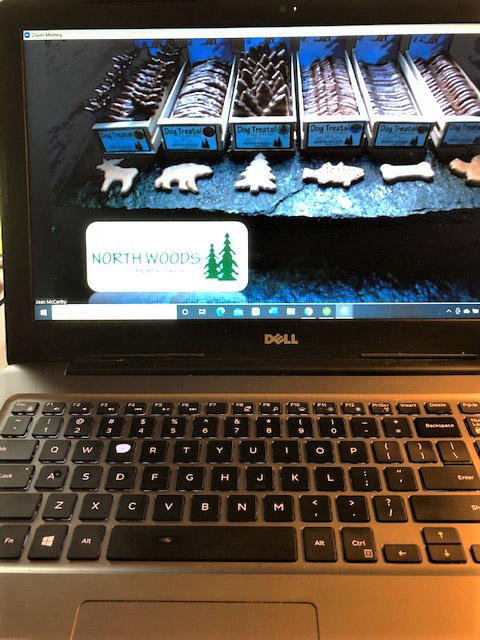 First and most importantly, you must be comfortable with the zoom like platforms these virtual trade shows are on. The only way to make that happen, is to spend time getting into, using the options available, changing the volume levels, etc., and getting back out of the platforms. Unlike folks with corporate jobs who spend hours every day in zoom meetings, most of us are running brick and mortar stores and are busy there. No wonder we aren't super comfortable with the technology!
Decide where in your house, store or office, you will be attending the show from. Realize the person in the "booth" you are visiting with while at the show, will be seeing what your kitchen, living room or bathroom looks like unless you use a virtual background, which you certainly can if you become comfortable with the technology. You will feel more comfortable if there aren't dirty dishes on the kitchen counter behind you as you chat with your dog treat supplier, for instance.
Spend enough time before the show looking at the platform, which are usually open a few days before the show goes live, to see who will be there. It seems like many buyers just jump on when they have time without a real plan. Most vendors will have their sales and order forms available to download, which you can do before the show, so you can be better informed when speaking to the vendor, and in fact, may help you decide if you need to speak to that vendor at all.
If you decide you want to speak to a specific vendor after looking at their information, see if you can make an appointment with them. Often the platforms will have this as an option within the toolbar. Just like at an in-person trade show, this ensures you aren't going to waste any time waiting for a vendor, and it should ensure that vendor will be live at that time, and so, actually available.
Block off enough time so you can "work" the show, like you would at an in person show. Because you are home, or in the store, often a buyer spends x amount of time at the virtual show, and then must run off and take care of a customer or do a million other different things. If you are at an in-person trade show, you would have prepared to "work" the show by having staff covering what your duties would be at home, because you simply are not there. Have a place where you can be alone and not interrupted, as if you were not at the store. You will not have to use as much time, as you don't have to travel to the virtual show, so use the time you are at the virtual show to be fully present and gain as much information and make as many decisions as possible.
There is an excitement and sense of pressure to make buying decisions at in person shows. This is simply not the case at the virtual shows. There is no extra buzz happening between your screen and the vendor's screen. It is just the 2 of you and no one else to contribute to the conversation or add to the event. Don't let this stop you from making buying decisions. As soon as you allow it, your regular life comes pouring back in and the new products or reorders you are considering or know you need to order, will go by the wayside. Take the time to make decisions. This is the reason you are attending the show!
A virtual show can be just as effective as an in-person trade show if you take the time needed to make it effective for you. They save time, money, and effort. Different experience, but taking the time to plan, being comfortable with the technology, using some time after attending to make buying decisions, will make it very much worth your effort.